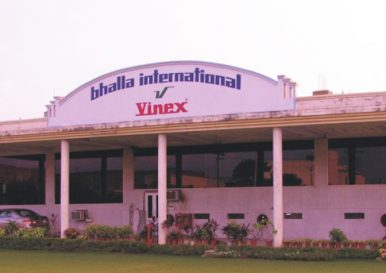 About Details
Bhalla International is 65 Years old company and since inception company is know for its excellent manufacturing quality, timely commitments & exceptional value for money.
The Company is Awarded# 1 in India since last 16 years for the Highest Exports of Athletics Equipment and also the Platinum Awardee for the Highest Exports of Sports Equipment from India with Exports to 160+ Countries including some of the smallest Islands in the world.
This 3rd Generation run company was established by Late Dr. Prakash Chand Bhalla (Retired from Army), which has offered Bhalla International a strong commitment-based value for business & transparent business ethics. The company is long known for its innovations and commitments including quality, timely delivery & transparent pricing.
The company is in to nets business since over 65 years now with a history of providing best quality nets worldwide. The company started its own produced machine-made nets in 2012 & now the company even make its own yarn for weaving nets. The first and only sports equipment manufacturing company in India to have this facility under one roof.
The company not only makes the nets for below sports equipment but also the equipment itself:
Handball Goal Posts (Plastic, Steel & Aluminium)
Soccer Goal Posts (Plastics, Steel & Aluminium)
Hockey Goal Posts (Steel & Aluminium)
Basketball Posts & Hoops (Steel)
Volleyball Posts (Aluminium & Steel)
Tennis Posts (Aluminium & Steel)
Badminton Posts (Aluminium & Steel)
Soccer Tennis Posts (Aluminium & Steel)
Lacrosse Posts (Aluminium & Steel)
Tchoukball Posts (Steel)
Rebounders (Steel)
DEVELOPMENT DEPARTMENT
The company have in-house team for:
Product Designing & Development
Mould Development & Manufacturing
3D Modelling
Prototyping